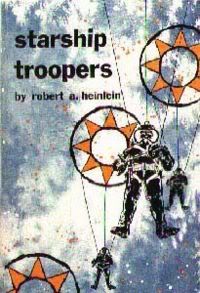 When I was a kid of thirteen, I read a book that had a great, and lasting, impact on me. It was a book called
"Starship Troopers"
by the late
Robert A. Heinlein
.
You might be familir with that title as the reult of the
REALLY
awful movie of the same title that came out several years ago.
Well, this book was initially written as a serial for a science fiction magazine, and was otiginally published in 1959. The novel, set in the not-so-far-off future was about a war between earth and an alien species called the Arachnids... or
"Bugs"
.
In this future, in which there was a planet-wide government, only veterans could vote. The rest of the citizenry enjoyed all o f the blessings of a free society, but the franchise was only extended to those who had actually laid their asses on the line to defend the planet.
An important thing to note in this novel was that while only veterans could vote, active duty soldiers could
NOT
vote.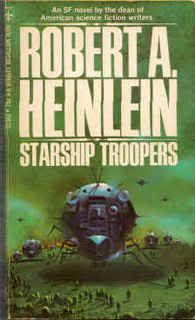 The book was really a treatise on the realtionship between government and the goverened, as well a a moral philosphy play.
You can read a much more detailed description of the book and the politics behind it,
here
.
In any event, as a boy, the book had a large impact on me.
When I was growing up, I was already predisposed to military service because my dad was a career military man, and my brother joined the Air force when I was 13, but this book went deeper than just some sort of literary recruiting pitch formilitary service.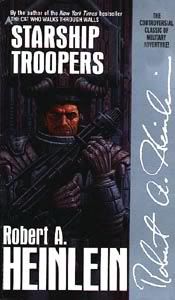 In chapter ten (I think it's ten), a drill instructor gave the young soldiers in his charge a class on tactics when a recruit asked him why they were being trained in tactics of a bygone era, when they (
and the enemy
) had all sorts of more dangerous weapons. The sergeant replied:
"you've got it all wrong, son. There ARE no dangerous weapons. Only dangerous people. That's what we are trying to teach you here, to be dangerous... to the enemy. So dangerous that if you only have one foot left, you'll still be able to kill the enemy if he gets too close" (I may have some of those words wrong, but that is the gist)
This passage and others, set me on my way. They were the beginnings of my indoctrination in the warrior culture.
I first read that book in 1976.
I have had three copies of that book in my life, all regularly re-read.
It's still important to me.