I need your help, friends!
When I returned home from work, yesterday, I found the front door to my home standing wide open. Of course, I drew my pistol and made entry, fully prepared to kick ass and take names. What I found was shocking!
I found this picture...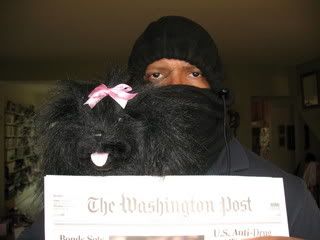 ...and a note demanding a ransom for the release of my dog, Fluffy.
I've contacted the FBI, and they I am supposed to be hearing from them later on today... I'll keep you posted.
GF