The weather report for this past sunday was for periods of freezing rain and or sleet.
When I woke up sunday morning, what I saw was this: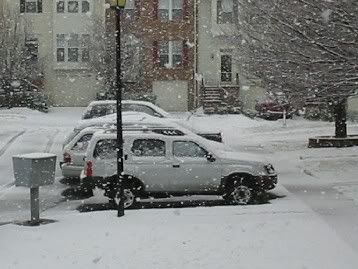 I wasn't amused.
This was the early part of the storm, it snowed for several hours after this. By the time the it stopped, we had about six inches of snow.
I spent quite a long time shoveling... which I could have done without.
Here is the thing... what is up with people that shovel the snow from their driveway into the street?