I wanted to take a moment and tell you, (and everyone else that ever reads this) on this Mother's Day, what you mean to me. It is a daunting task, and no matter what I say, I'll probably fail miserably.
It is 0940, and you and soccer girl are still sleeping, after a very long, but fun Saturday. I decided not to wake you to go to church, because I think some extra sleep is something that you could really use... I am certain that the folks at Good Shepherd will get along just fine without us today.
You know, in July, it will be out thirteenth anniversary, and despite all of the things that we have done together, I am still having the time of my life. I'm not bored when I talk to you... I still love our conversations about anything... from politics, to books, to history, to theology, to whats going to happen to Paris Hilton when she lands her bony ass in jail.
I love vacationing with you. I love holding hands while we walk through the mall together. I think you are cute. I love that fact that you are so bloody smart. I love the fact that you like the food that I cook for you. I love the fact that you are so good at packing. I love that you are passionate. I love the fact that you understand what makes me tick... which is no mean feat.
I love
all
of those things about you... but there is more: I love your interaction with soccer girl. I love the way you shower her with love, attention, and guidance. I love the fact that most of your thoughts are about what is best for her. I love the fact that you don't stifle her. I love the fact that soccer girl loves you so much.
You are a hell of a mother, Susan... and I don't mean that in a saccharine, sugar-plum fairy sort of way. You are preparing soccer girl to face the world as a strong, independent, smart, nurturing, compassionate, and aware young woman, and I think that you are doing a great job.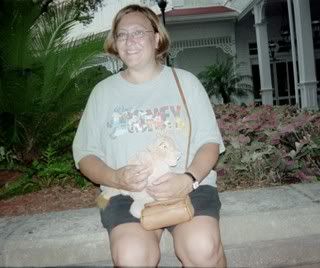 Happy Mother's Day, babe!
Bill