So... there I was, leaving the Chinese restaurant, next to
Trader Joe's
. I was in civilian clothes, and I wasn't driving a police car (I had taken Mrs GF and Soccergirl to the airport that morning), when I hear this pleasant female voice with a pronounced Scottish burr saying to me,:
"Excuse me,..."
I turned to see a thirty-ish woman and an older gent, looking at me with worried eyes.
"... Do you you have a set of jumper leads (cables) for me wee car?"
Their battery was dead.
Turns out, this young woman, who has lived in the U.S. for ten years, had just recently had her second baby, and her father-in-law was visiting to help out.
We had a pleasant conversation about kilts and rugby while we got the car started, and when we were finished, away they went.
I felt good about being able to help them... things like that always reaffirms my belief about what I am here for. My purpose.
I'm a helper.
I really think it is my
"calling"
, for want of a better term. I'm the guy that people always ask for directions; will help you jump start your car; will help you dig a very long and thick root out of your garden; will change your tire, or anything like that.
I have examined that trait in myself for years, and wondered if I am a helper, or a softy that is easily taken advantage of. I am rather certain that it is the former, not the latter.
I could be worse things, I guess.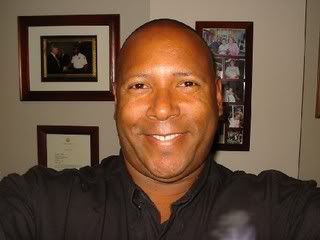 My name is Gunfighter, How may I help you?